PROTECT YOUR HOME ON LONG ISLAND WITH OUR PREMIER EMERGENCY SHORING SERVICES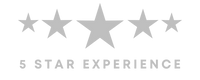 Emergency Shoring
At Ironmen Building Movers on Long Island, NY, we understand that unexpected events can lead to structural instability and compromise the safety of your property. That's why we offer swift and reliable solutions to stabilize your home during times of crisis.
When disaster strikes, whether it's a natural calamity, an accident, or foundation issues, it is crucial to act quickly to protect your home and its occupants. Our team of experienced professionals is dedicated to providing efficient emergency shoring services tailored to your specific needs.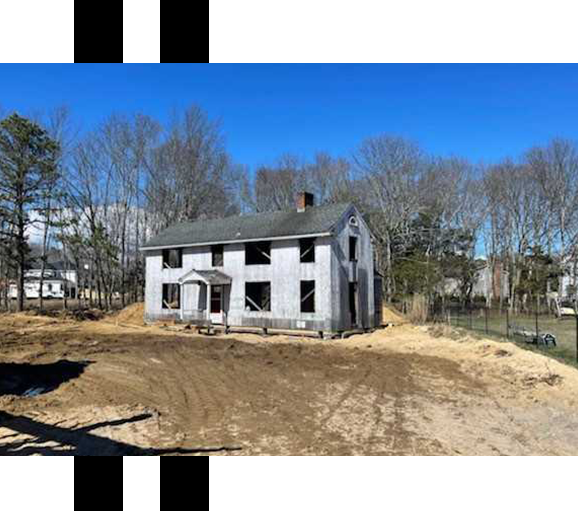 Our Emergency Shoring Services On Long Island
Emergency shoring involves the installation of temporary support structures to stabilize a compromised building. These support systems are designed to prevent further collapse or damage until permanent repairs can be made.
At Ironmen Building Movers, we specialize in providing reliable and efficient emergency shoring services for homes. Our team of experienced professionals is trained to assess the situation, devise appropriate shoring solutions, and swiftly implement them to safeguard your property.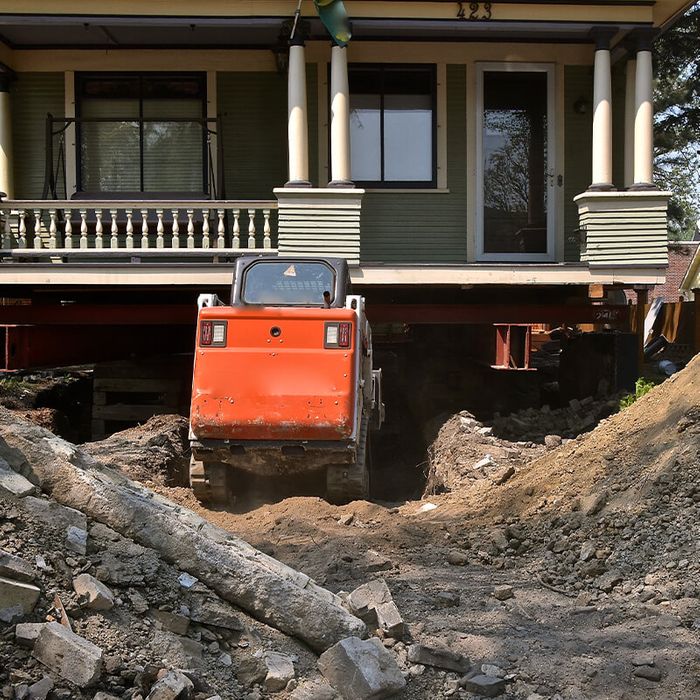 When to Call for Shoring Services
If you suspect your home is in need of shoring services or you have recently experienced one of the following events, don't wait. Call us for emergency services as soon as possible.
Natural Disasters

Accidents or Collisions

Foundation Issues

Fire Damage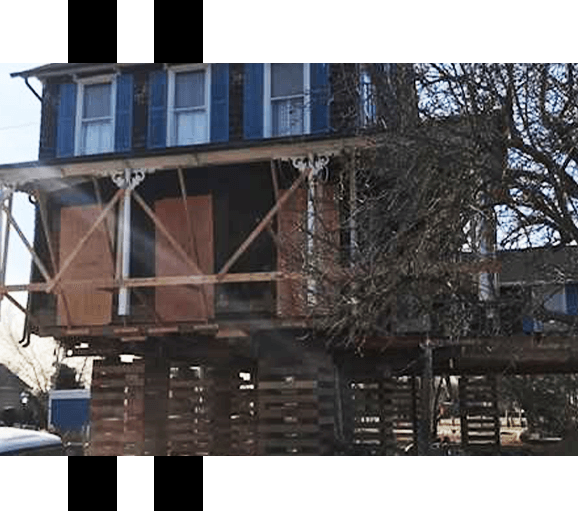 Why Choose Ironmen for Emergency Shoring Services
With our family-owned and operated company, you can expect:
Experience and Expertise: Ironmen has been providing services to the Long Island community for over ten years.

Customized Solutions: Each building move presents unique challenges. We tailor our emergency shoring services to meet the specific requirements of your project.

Collaborative Approach: Our team values open dialogue and works closely with all stakeholders to ensure a smooth and secure relocation process.
Contact Ironmen Today
At Ironmen Building Movers, we understand the urgency of emergency situations and are committed to providing swift, reliable, and professional shoring services to protect your home. Contact us today for a consultation or immediate assistance in securing your property in times of crisis.
What our customers are saying
"extremely methodical and professionally thorough"
"They were super responsive at all times from the planning stages to the time our home was set back on the foundation. Jeremy was extremely methodical and professionally thorough throughout the project in WestHampton Beach, NY"
Michele A.
"excellent job"
"They have done an excellent job on our west Hampton Beach house lifting project very knowledgeable and courteous will use again on future projects."
- Rahim G.
"I would highly recommend Ironmen to anyone"
"I would highly recommend Ironmen to anyone looking for house lifting/moving services. We hired Jeremy in the summer of 2022 to lift our house by 7-8 feet in order to build a new foundation beneath. Jeremy was honest, super responsive, efficient and professional from beginning to end. His crew was incredibly hard-working and efficient. It only took 5 days for Jeremy and his team to prep the site and lift our house! He stuck to promised timelines and was communicative at all times, which my husband and I truly appreciated. We are grateful to Ironmen for taking such care in lifting and lowering our house back down without a hitch."
- Joyen T.
GET A COMPETITIVE PRICE QUOTE NOW
We look forward to helping you get your project started so you can be back on your feet and back in your home.