Ironmen, House Lifting, Moving, and Piles
Relocate Your Space Stress-Free with Our Expert Building Movers
Our Professional Building Movers Make Any Move Look Easy with State-of-the-Art Equipment and Expert Planning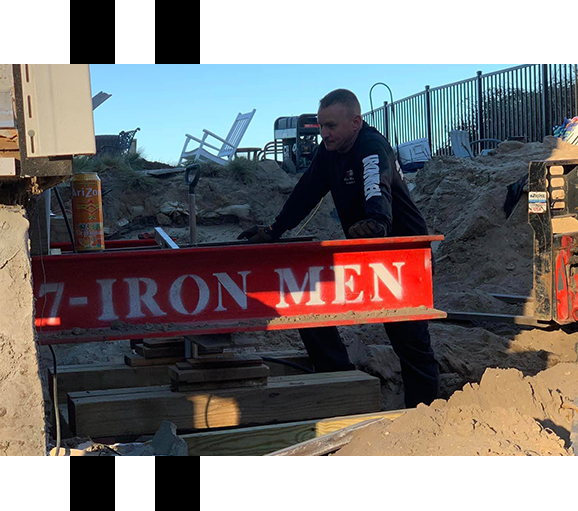 Welcome to Iron Men House Lifting of NY
Located in Lindenhurst NY, we are a company that specializes in house lifting, small distance house moving, piles and foundations. We can help any house in mostly any situation. We know victims of Hurricane Sandy have been through a lot. It is our mission to build trust with our customers and provide them with quality work at a competitive price. All of our key people are second or third generation riggers, but it is our integrity that really sets us apart from the competition.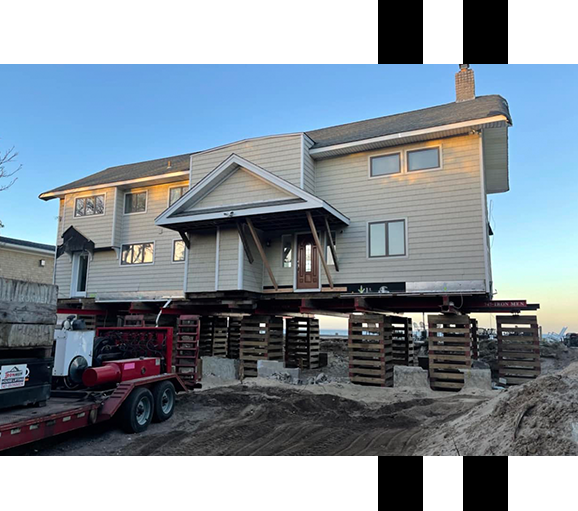 What We Do
Our projects have a wide array of building types, the long and the short of it is if it can be lifted, moved, or shoring to stay shored in place. IRONMEN BUILDING MOVERS is the one call that does it all. in addition to House Lifting and Moving our Certified Helical Pile installers are among the most precise and instrumental installers in the region. with our state of the art torque indicators you can rest assured that your installation hits the specified torque to obtain pile capacity with pin point accuracy. Our certified installers work with many of the manufacturers such as CHANCE Anchors and Helical Piles, IDEAL Foundation Systems, Cant Sink and many more.
What our customers are saying
"extremely methodical and professionally thorough"
"They were super responsive at all times from the planning stages to the time our home was set back on the foundation. Jeremy was extremely methodical and professionally thorough throughout the project in WestHampton Beach, NY"
Michele A.
"excellent job"
"They have done an excellent job on our west Hampton Beach house lifting project very knowledgeable and courteous will use again on future projects."
- Rahim G.
"I would highly recommend Ironmen to anyone"
"I would highly recommend Ironmen to anyone looking for house lifting/moving services. We hired Jeremy in the summer of 2022 to lift our house by 7-8 feet in order to build a new foundation beneath. Jeremy was honest, super responsive, efficient and professional from beginning to end. His crew was incredibly hard-working and efficient. It only took 5 days for Jeremy and his team to prep the site and lift our house! He stuck to promised timelines and was communicative at all times, which my husband and I truly appreciated. We are grateful to Ironmen for taking such care in lifting and lowering our house back down without a hitch."
- Joyen T.
GET A COMPETITIVE PRICE QUOTE NOW
We look forward to helping you get your project started so you can be back on your feet and back in your home.