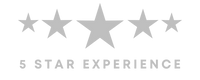 Welcome to Ironmen Building Movers, your trusted partner for all your building relocation, lifting, and foundation repair needs in the Greater New York City area, including New Jersey. With years of industry experience, we are proud to be a leader in the field, providing top-notch services in house moving, building lifting, foundation repair, emergency shoring, and helical pile installations.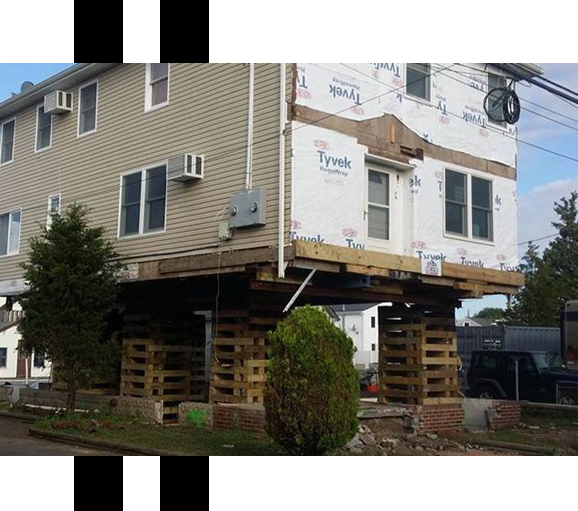 HOUSE LIFTING
Lifting your home or building has become a viable way to protect it from future damage, prevent flooding, add head room in a basement or crawlspace, or increase space in a commercial building. The Team at Iron Men Home Repair can handle your project with ease. Our experience using the best equipment available combined with our passion for Excellence is what keeps our crews and structures safe and customers extremely happy. Iron Men is fully licensed and insured; safety is our number one priority.
FOUNDING AND CULTURE
Iron Men is founded on the culture of truly trying to do the right thing for the people we meet and work with. After being in well over a thousand homes and counting we are always there to answer questions to the best of our ability. Early on and all too often we would hug crying home owners distraught over the crisis they were enduring and the magnitude of the project ahead of them combined with the uncertainty of the moment, sometimes sitting with them for hours. We very often walked people through a budget estimate without any plans or drawings when other companies would not. Often we would try and help people get a new home when the structure was too severely damaged, even though it meant losing the project. We have and continue to work seven days a week, often fifteen hours a day because we love what we do and strive to be the very best. Our goal is to continue to build a great Brand and bring unique customer service to our industry, while helping people along the way.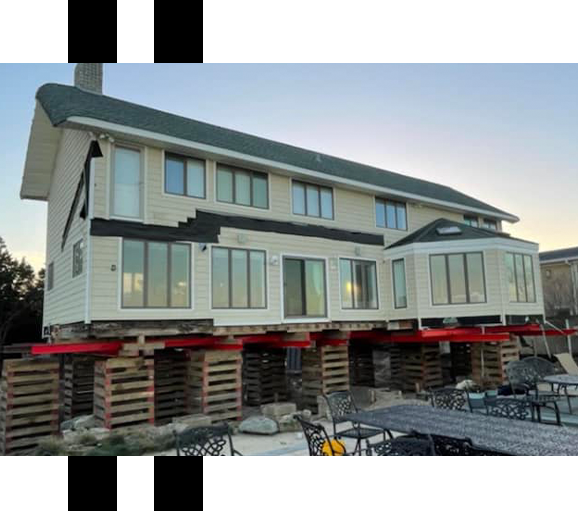 At Ironmen Building Movers, we understand that moving a house or lifting a building can be a complex and delicate process. That's why we have assembled a team of highly skilled and experienced professionals who are dedicated to delivering exceptional results. Our technicians are trained in the latest techniques, utilizing state-of-the-art equipment to ensure the utmost precision, efficiency, and safety in every project we undertake.
Whether you need to relocate your home to a new location, elevate your building for construction purposes, or repair foundation issues, we have the expertise and resources to handle it all. Our comprehensive range of services in the Greater New York City area includes: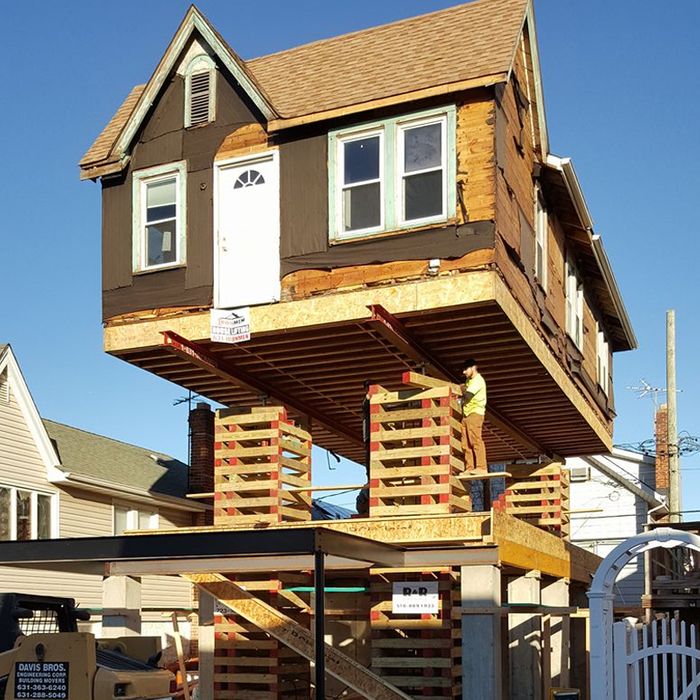 PARTNER WITH US TODAY
At Ironment Building Movers, we pride ourselves on our commitment to delivering excellence in every project. From the initial consultation to the completion of the job, our team works closely with you, providing personalized solutions tailored to your specific needs. We prioritize open communication, transparency, and accountability, ensuring that you are informed and involved throughout the entire process. From emergency shoring and helical pile installation to house foundation repair and moving buildings, we've got your needs covered.
Contact Ironmen Today
When you choose Ironment Building Movers in New York and New Jersey, you can rest assured that your project is in capable hands. Contact us today to learn more about our services and how we can assist you in achieving your building relocation, lifting, and foundation repair goals.