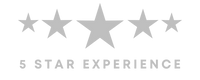 Building Moving Services
With years of experience and a team of skilled experts, we specialize in safely relocating buildings of all sizes throughout Long Island, Jersey, and New York. Whether you need to move a commercial structure or a historical building, Ironmen Building Movers has the knowledge and equipment to ensure a smooth and successful move.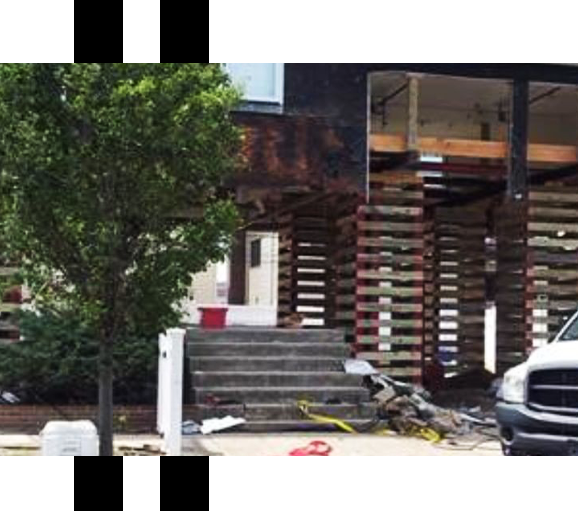 The Best Building Movers In Long Island
We offer a comprehensive range of building moving services to meet your unique needs. Our team is equipped to handle a variety of commercial building relocations, providing you with a tailored solution that fits your requirements. With our state-of-the-art equipment and attention to detail, the move will be smooth and efficient.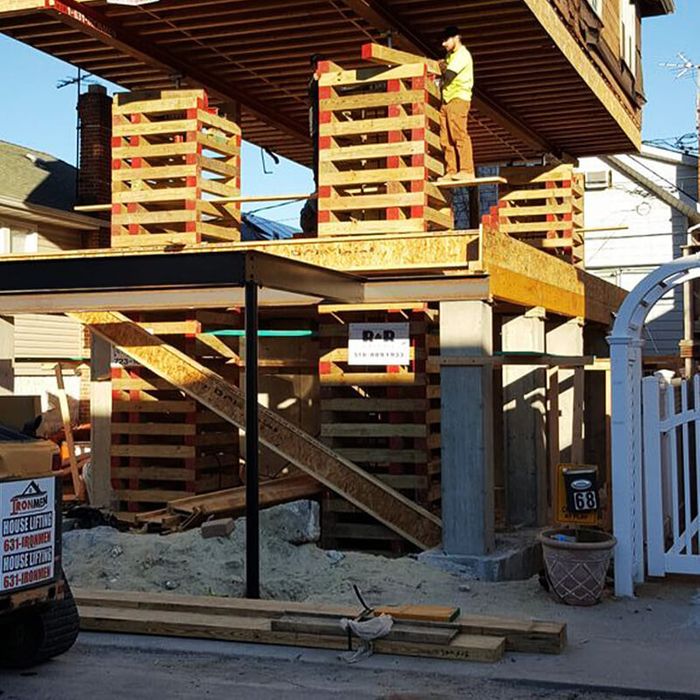 What is Building Moving?
Building moving, also known as structure relocation, is the process of physically moving a building from one location to another. This method allows buildings to be preserved, repurposed, or relocated to new sites.
Building moving is a complex operation that requires extensive planning, engineering expertise, and specialized equipment to ensure a successful move without compromising the integrity of the structure.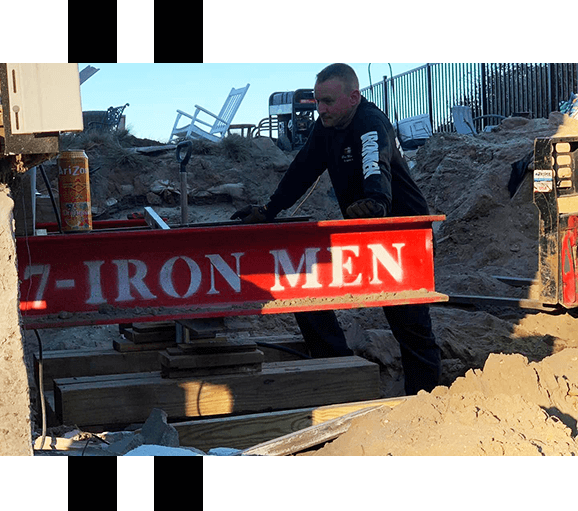 Our Building Moving Process
At Ironmen Building Movers, we follow a meticulous and proven process to ensure the successful relocation of your building.
Consultation and Assessment: We meet with you to understand your requirements, assess the building, and determine the feasibility of the move.

Planning and Permitting: Our team develops a comprehensive plan, including obtaining necessary permits and approvals from local authorities.

Foundation Preparation: We reinforce and prepare the building's foundation for the move, ensuring it can withstand the stresses of relocation.

Structural Support and Bracing: We implement measures to support and brace the building, ensuring its stability throughout the move.

Transportation and Logistics: Using specialized equipment, we carefully lift and transport the building to its new location, following all safety protocols.

Reinstallation and Restoration: Once at the new site, we reinstall the building, aligning it with the new foundation and restoring the foundation if required.
Contact Ironmen Today
Contact Ironmen Building Movers today to get a quote for your building relocation needs, and let our experts provide you with a reliable and efficient solution.
What our customers are saying
"extremely methodical and professionally thorough"
"They were super responsive at all times from the planning stages to the time our home was set back on the foundation. Jeremy was extremely methodical and professionally thorough throughout the project in WestHampton Beach, NY"
Michele A.
"excellent job"
"They have done an excellent job on our west Hampton Beach house lifting project very knowledgeable and courteous will use again on future projects."
- Rahim G.
"I would highly recommend Ironmen to anyone"
"I would highly recommend Ironmen to anyone looking for house lifting/moving services. We hired Jeremy in the summer of 2022 to lift our house by 7-8 feet in order to build a new foundation beneath. Jeremy was honest, super responsive, efficient and professional from beginning to end. His crew was incredibly hard-working and efficient. It only took 5 days for Jeremy and his team to prep the site and lift our house! He stuck to promised timelines and was communicative at all times, which my husband and I truly appreciated. We are grateful to Ironmen for taking such care in lifting and lowering our house back down without a hitch."
- Joyen T.
GET A COMPETITIVE PRICE QUOTE NOW
We look forward to helping you get your project started so you can be back on your feet and back in your home.